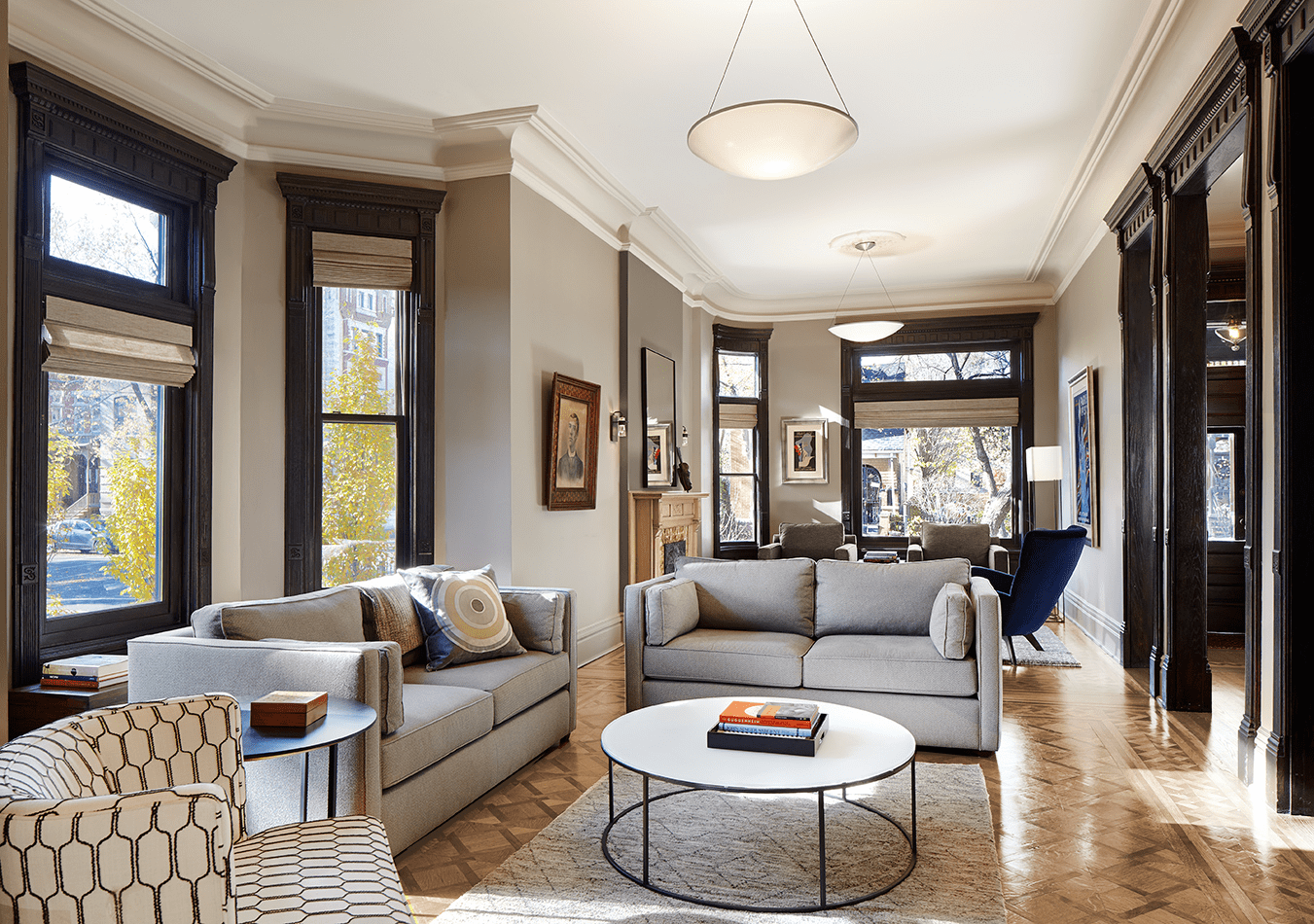 Project Brief
Historic Preservation | Single Family | Deconversion | Rehab
Location
Wicker Park District, Chicago, Illinois 60622
Project Description
Located in the Historic Wicker Park District at the corner of Hoyne Avenue and Haddon Avenue in Chicago, this Victorian Landmark building was deconverted from a multi-unit building into a 3 story with basement single family home consisting of 3,000 sf (plus basement 1,500 SF)
The Project included interior architectural design, interior finishes, material selection and specification, interior design and full engineering services. Elaborate victorian casings and trim were restored, stripped down and stained  dark, while the existing stair, which was previously existing behind plaster walls, as well as the building fireplaces were restored and stripped to a natural Oak Finish in order to highlight these building features as the house unfolds between living spaces.
Damaged plaster mouldings and wood details uncovered during construction, were recreated and restored.
Approvals for new windows and exterior improvements required working closely with the Department of Planning and Development's Historic Preservation Division in order to gain support.